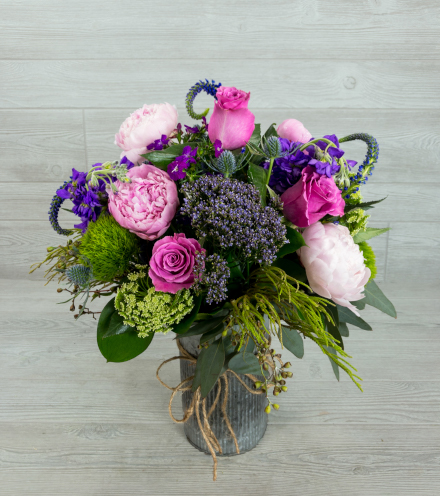 Behind every powerful person is a powerful woman. As a mother, daughter, sister, wife - She is the source of inspiration - a muse.
She is there through and through. Whether soothing a cry or juggling through the daily course of life - She is a wonder and a force to be reckoned with - a renaissance woman.
Gift her with this arrangement that is inspired by courage and strength. Let her know that she is truly special and your inspiration, your muse to life.
Includes
• Peonies
• Pink Roses
• Purple Stock
• Blue Thistle
• Green Trick
• Purple Trachelium
• Veronica