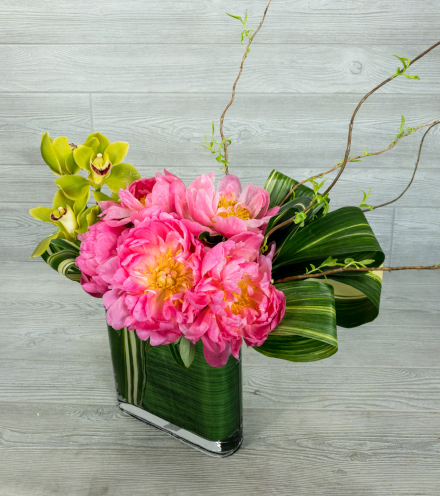 To be inspired, to be in awe, like a masterpiece found at The Louvre.
She may want to travel the world - wanderlust yet be thought of passionately and cared for.
Gifting her with this magnificent arrangement will tell her no matter what life throws at her - she is a masterpiece. Beauty in its most simple form.

Includes
• Peonies
• Green Cymbidium
• Green Hydrangea
• Green Tricks