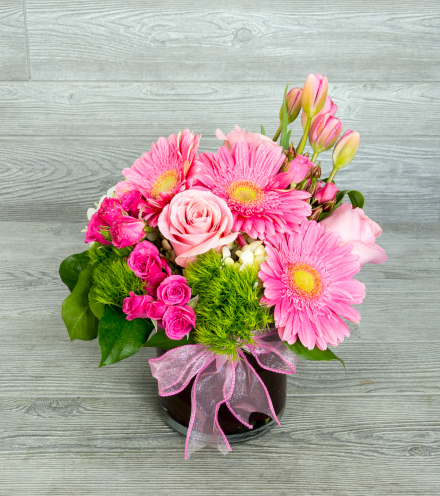 So many ways to say beautiful. But nothing translates beautiful and screams "spring is here" with such elegance like this arrangement.
Pink yet subtle and accentuated with green hydrangeas and green trick any woman would be smiling from ear to ear - like Jack surprising Andie with a pink dress.
Pretty in pink, that is.
Includes
• Purple Aspidistra
• Pink Gerbers
• Pink Tulips
• Pink Roses
• Hot Pink Spray Roses
• Green Hydrangea
• Green Tricks